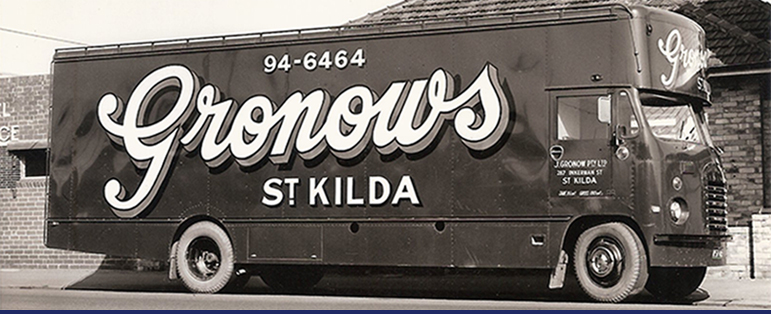 Gronow Removals & Storage
Melbourne's Distinctive Moving Service - since 1909
Removal and Storage services in St. Kilda, Melbourne.
Since 1909, people have trusted Gronows, the distinctive moving service, because we take the uncertainty out of moving.
Based in Melbourne, we are renowned for our thoughtful personalised service, a direct result of being a smaller organisation, more able to fully attend to our clients' needs. At Gronows, we are proud of our people. Each one is hand picked because they really care about your possessions.

Your Gronows experience starts with a visit from one of our professional consultants. Working with you, they will assess your individuals needs, depending on whether you are moving locally, country or overseas.Your move will be planned in detail, and you'll receive a full written quotation within a few days.